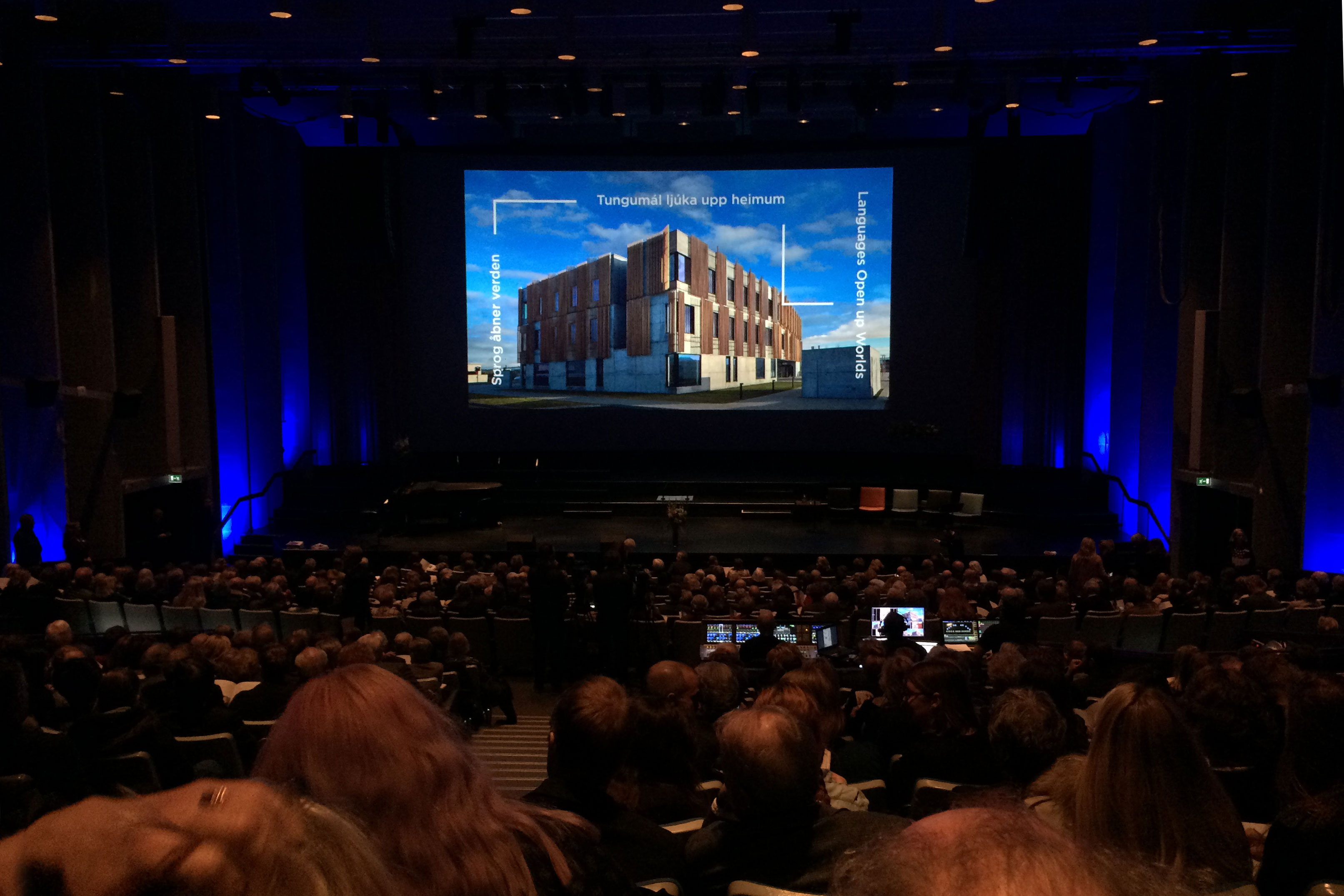 SAMTAL – DIALOGUE is the inaugural exhitibiton in the information and education centre of Veröld – Vigdís' house wich opened on saturday 1 july 2017. The exhibition explores the work and causes of Vigdís Finnbogadóttir, former president of Iceland. I was lucky to be invited to work on that exhibition as a graphic designer with a great team of people led by curator and designer Þórunn Sigríður Þorgrímsdóttir. (See detailed creditlist below).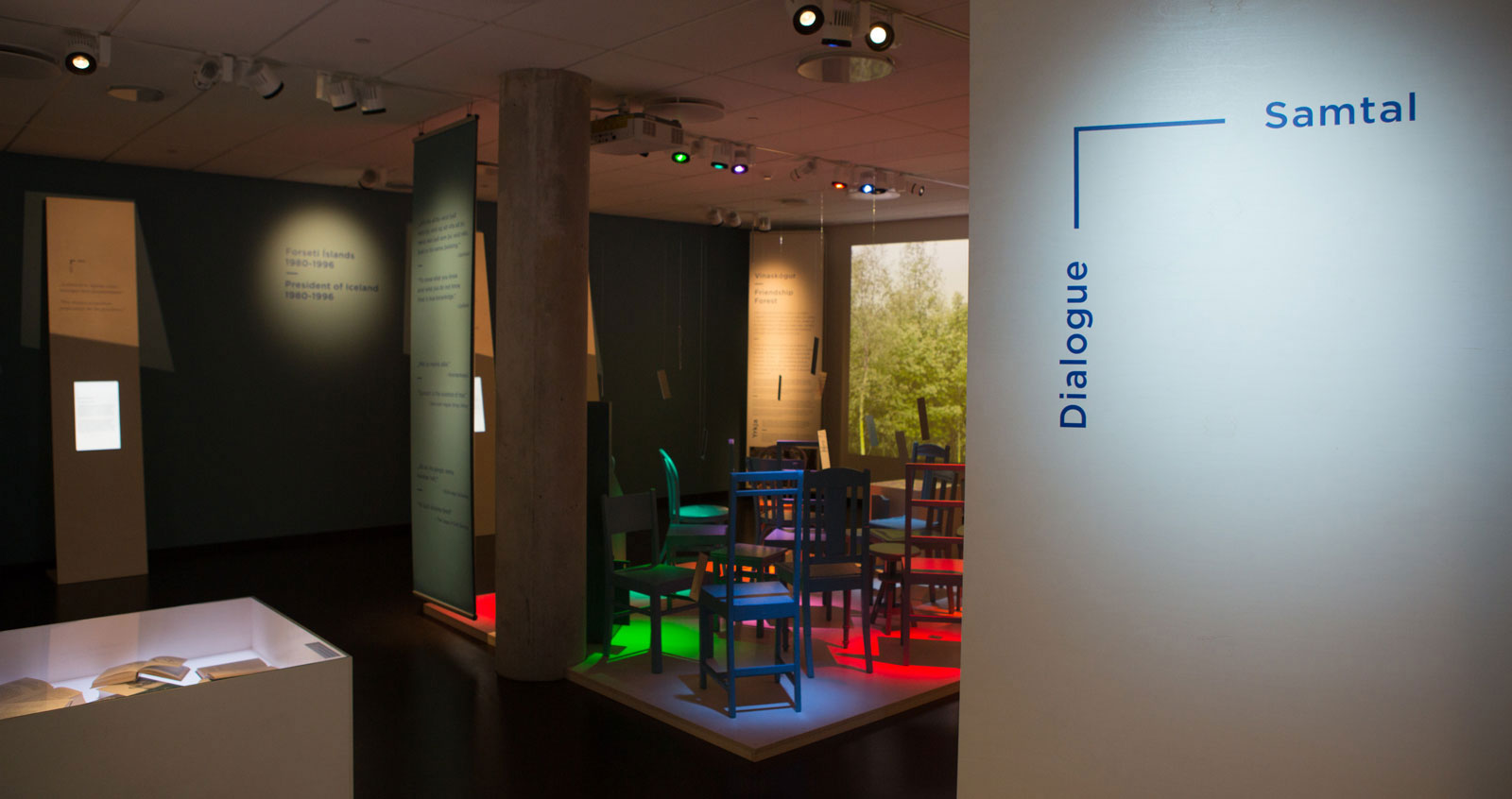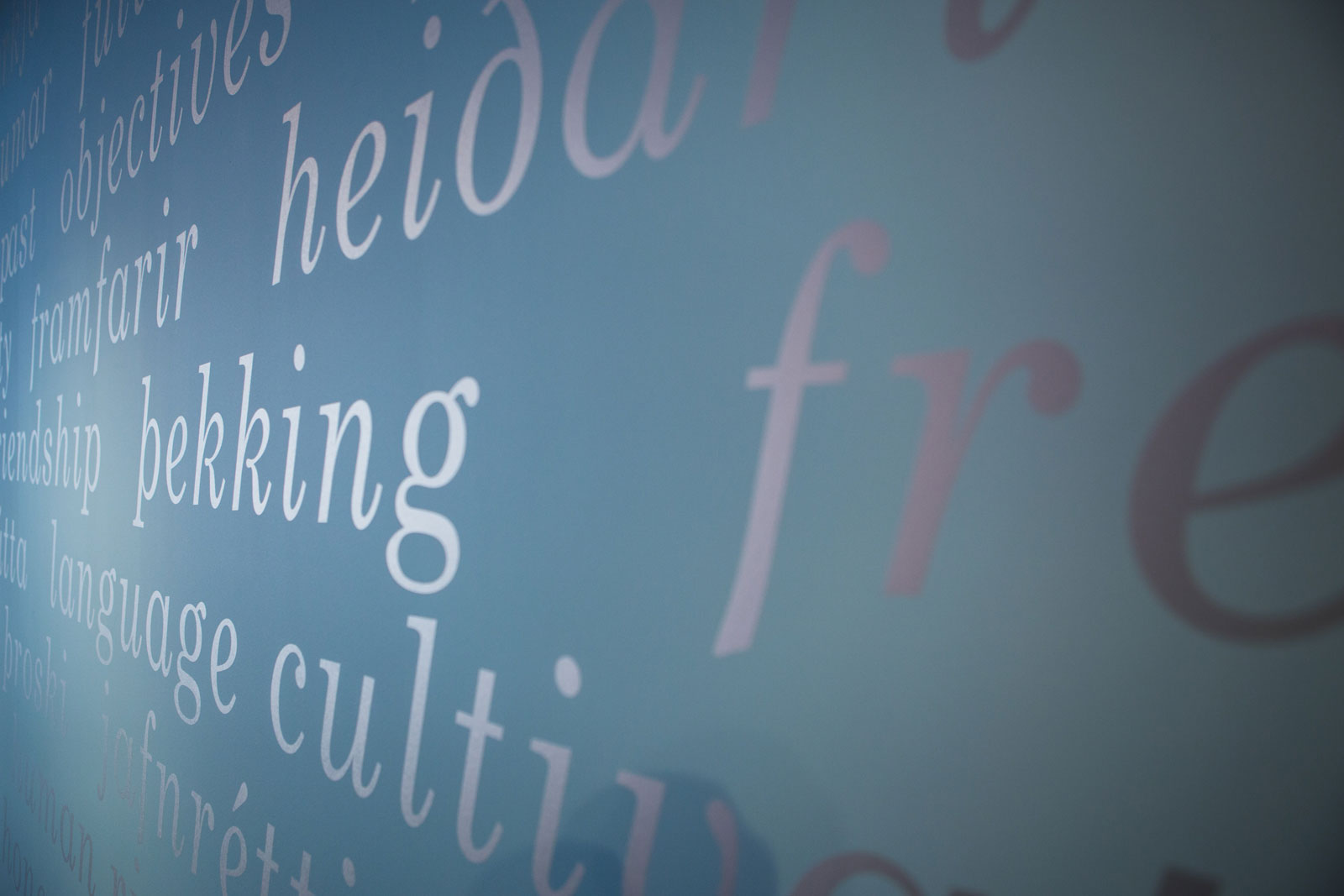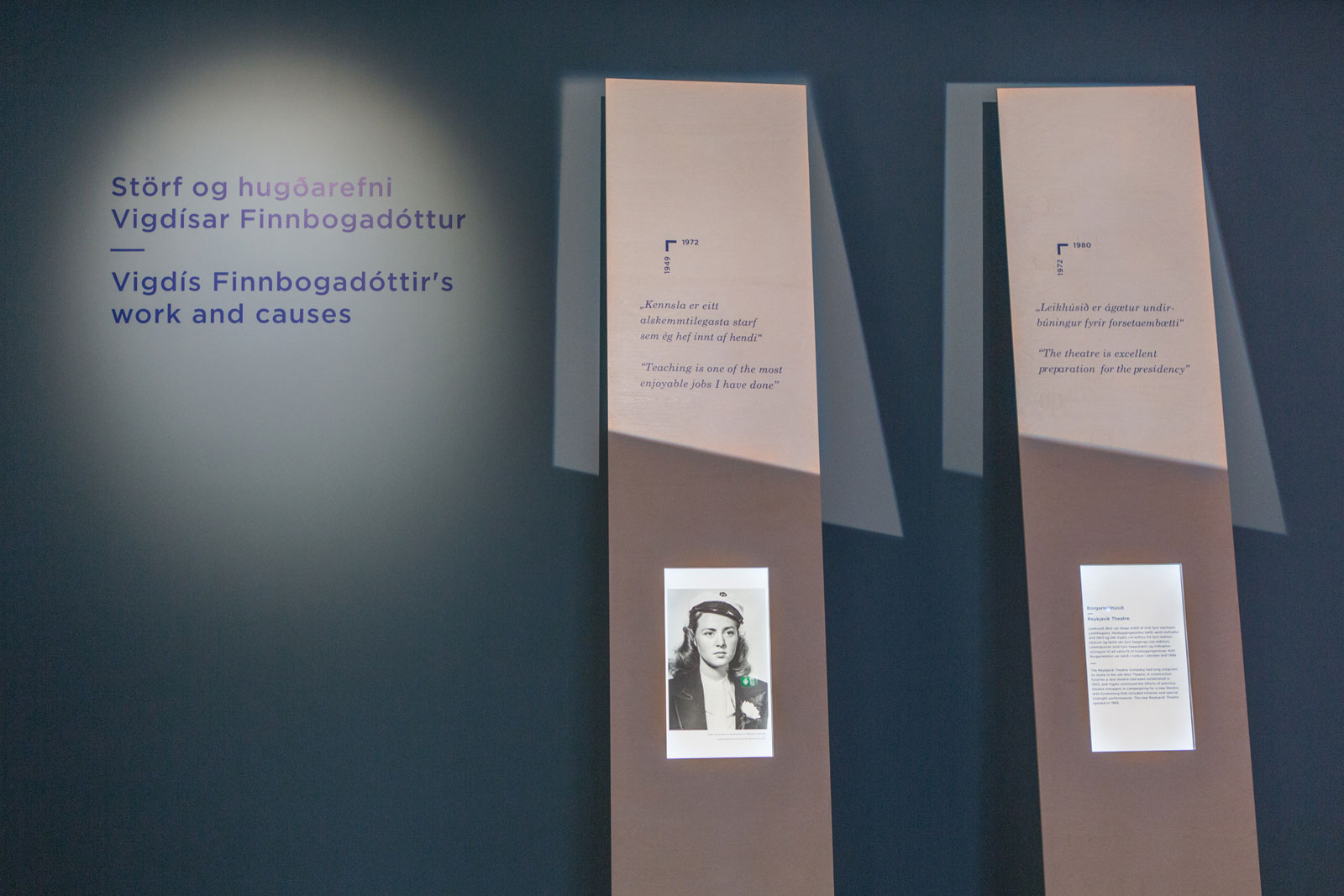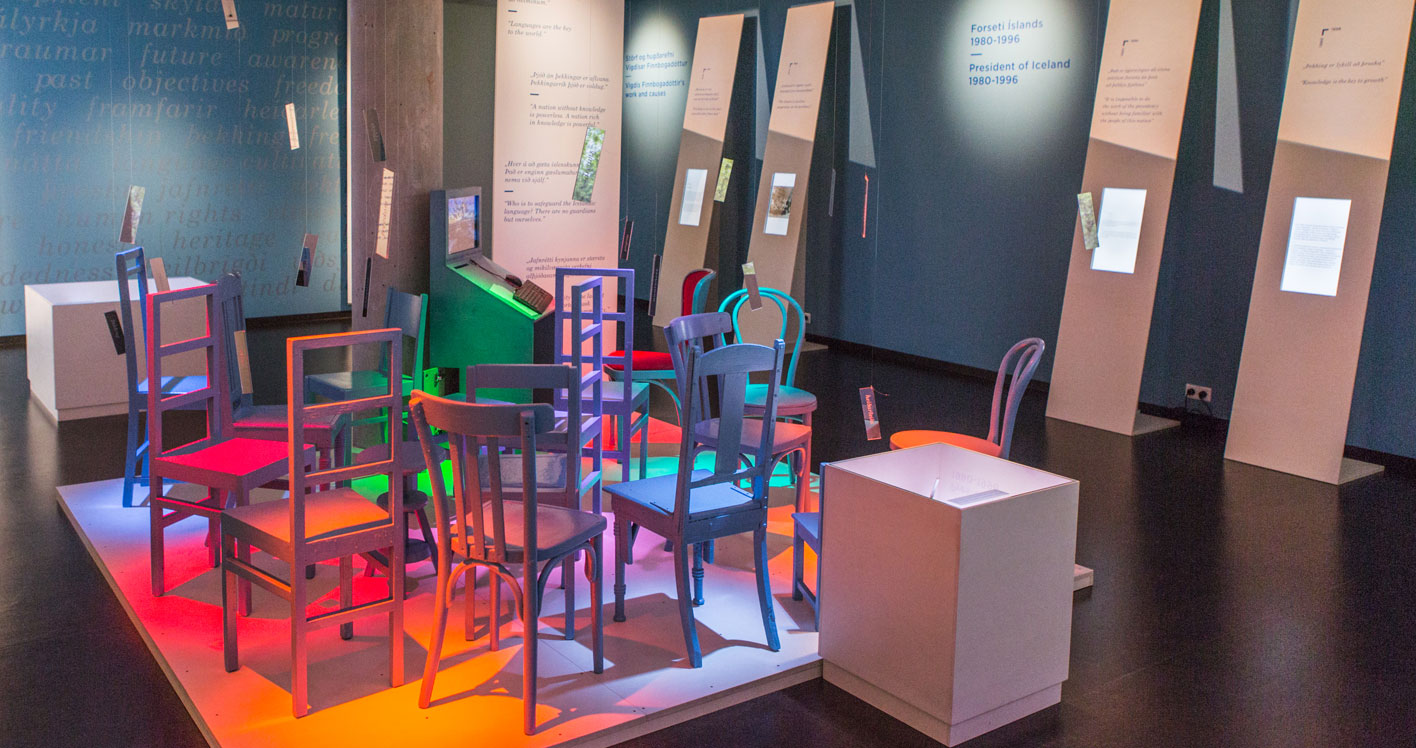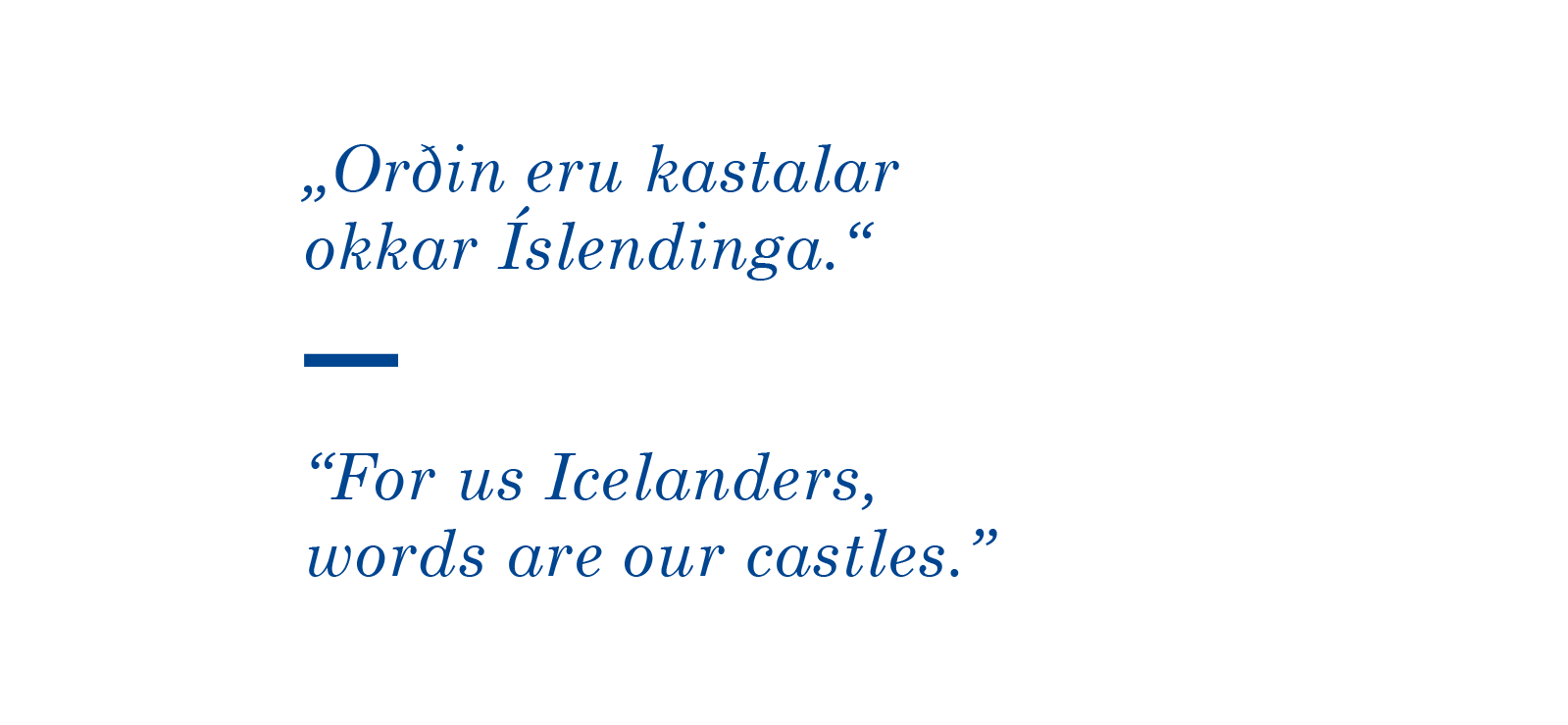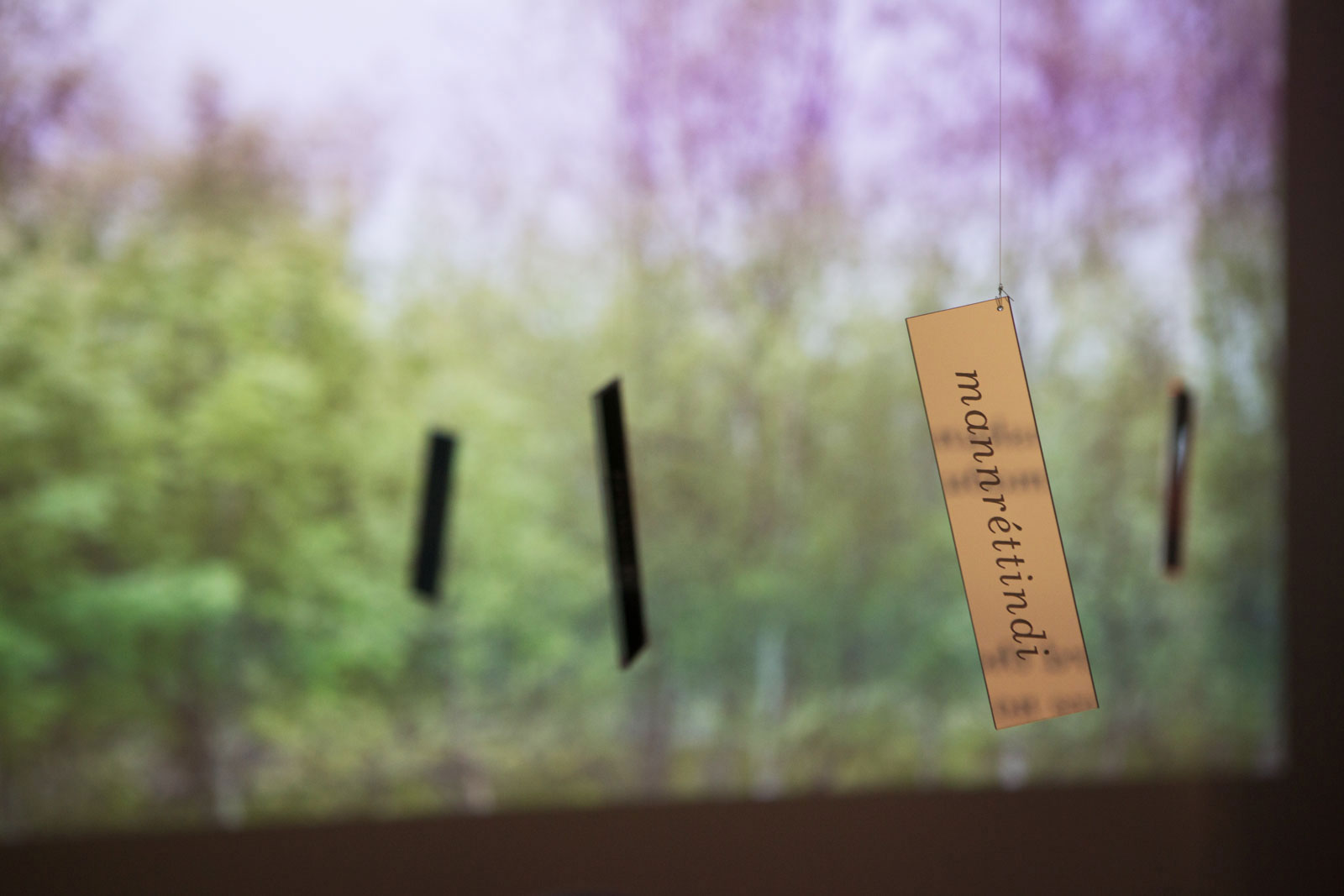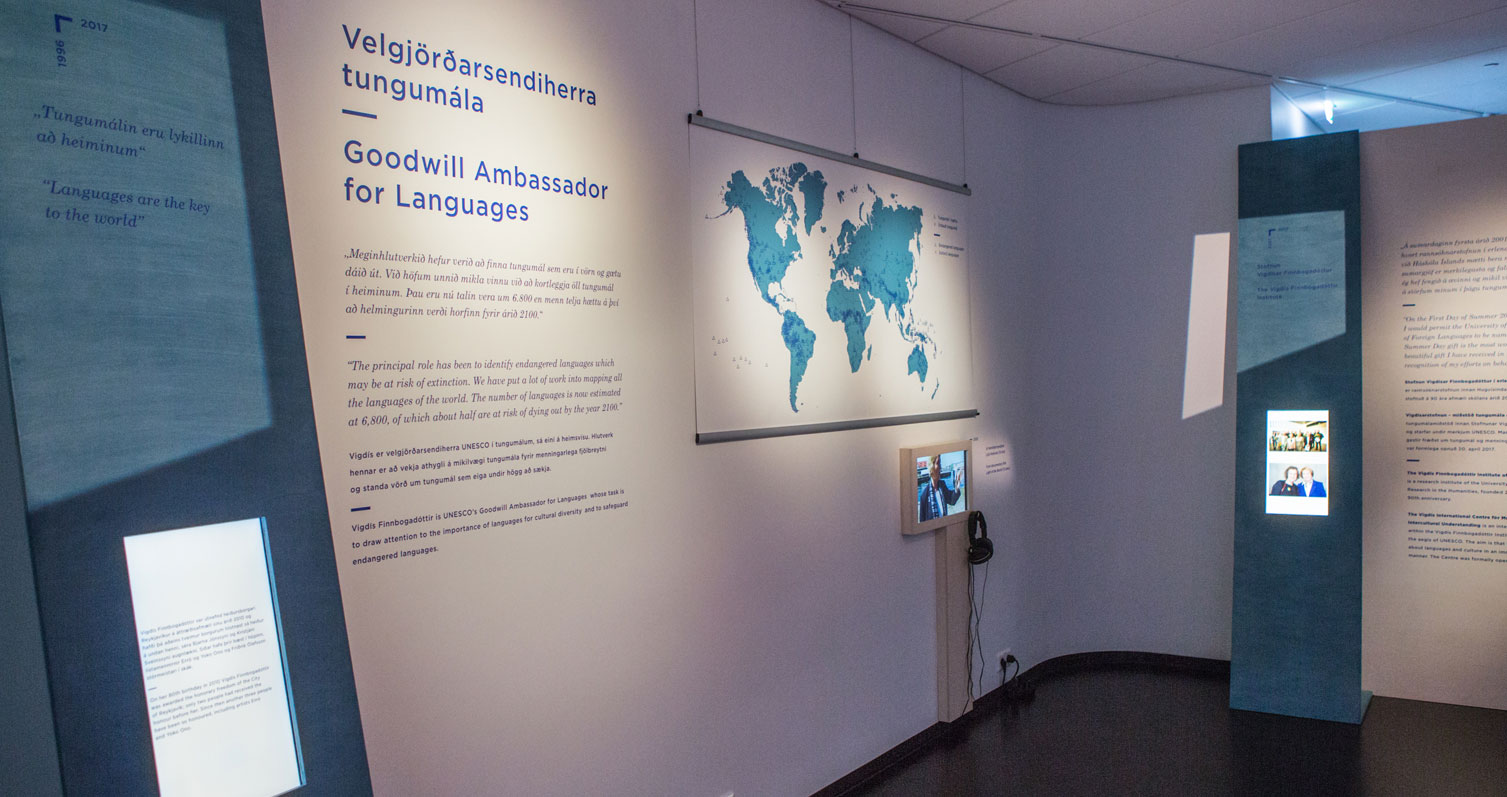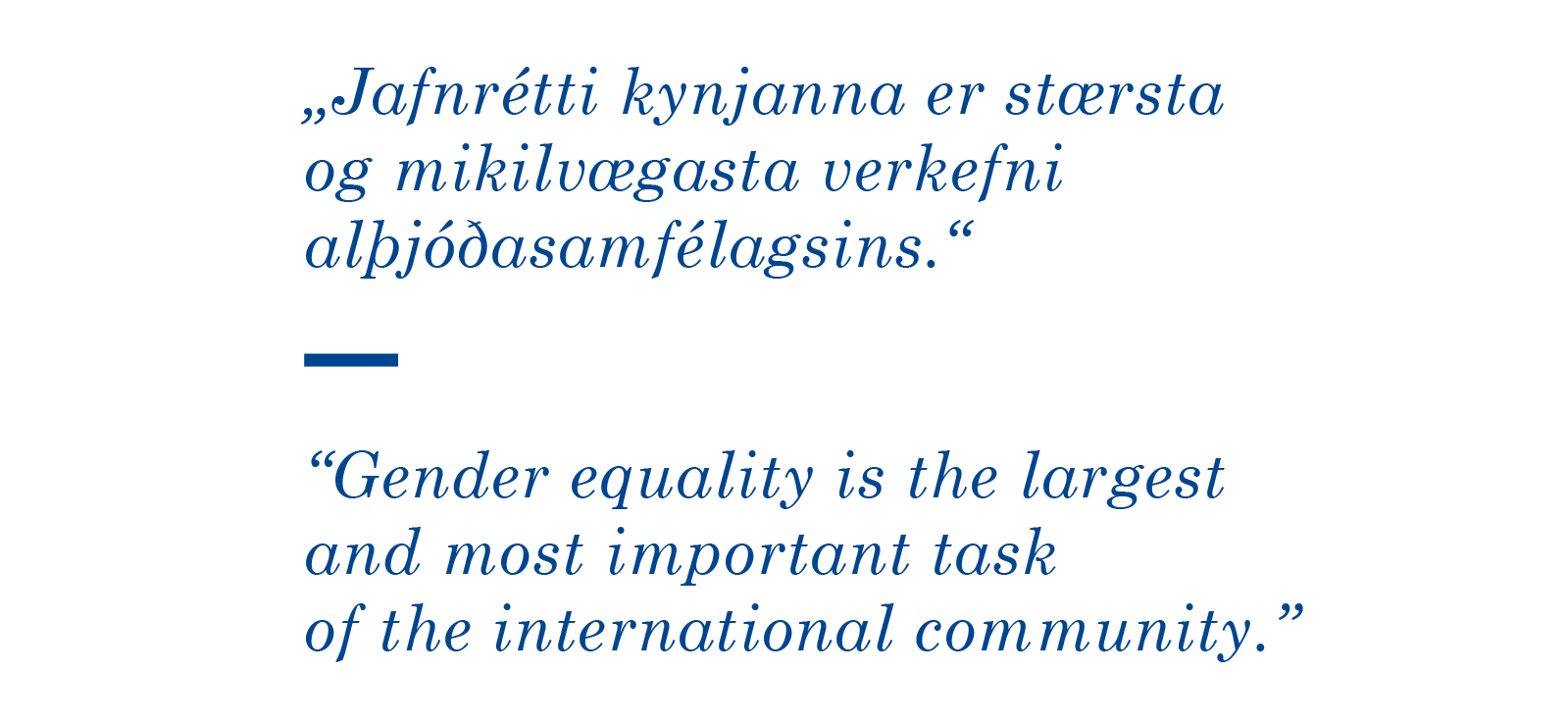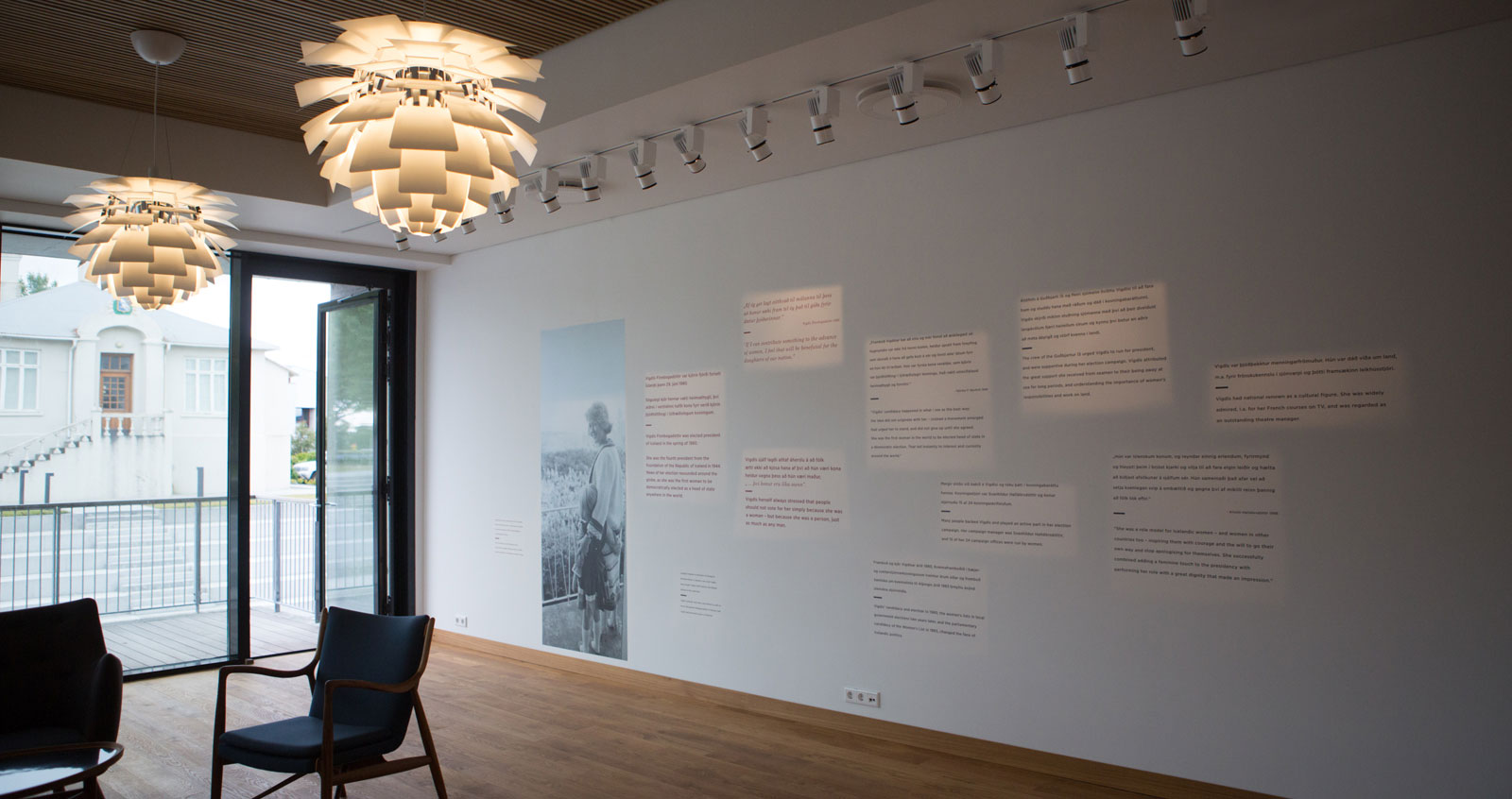 Curator / Designer: Þórunn S. Þorgrímsdóttir
Editor / Author of exhibition texts: Bryndís Sverrisdóttir
Graphic design: Salbjörg Rita Jónsdóttir
Lighting design: Páll Ragnarsson
Translation: Anna Yates
Website / Photo editing: Valgerður Jónasdóttir
Kiosk design: Ingibjörg J. Sigurðardóttir
Portrait of Vigdís Finnbogadóttir: Nanna Bisp Bürchert
Video, Friendship Forest: Nanna H. Grettisdóttir
From film Light of the World: Ragnar Halldórsson
Languages map: Andrew Caines
Fittings: Víglundur M. Sívertsen
Technical consultancy: Jakob Kristinsson
Computer equipment: Nýherji
Printing: Áberandi
The exhibition has been created in consultation with Auður Hauksdóttir, Kolbrún Halldórsdóttir
and Ástríður Magnúsdóttir.